A foundational approach for building communities that thrive.
The Sustainable Pennsylvania certification program provides strategies, resources, and recognition to municipalities for improving quality of life and expanding opportunities for everyone.

Sustainable Pennsylvania's municipal certification provide communities clear and recognizable objectives to share.
Each certified municipality is provided a profile page where community residents and leaders from around the Commonwealth and Nation can see the community's accomplishments and learn more about their sustainability efforts.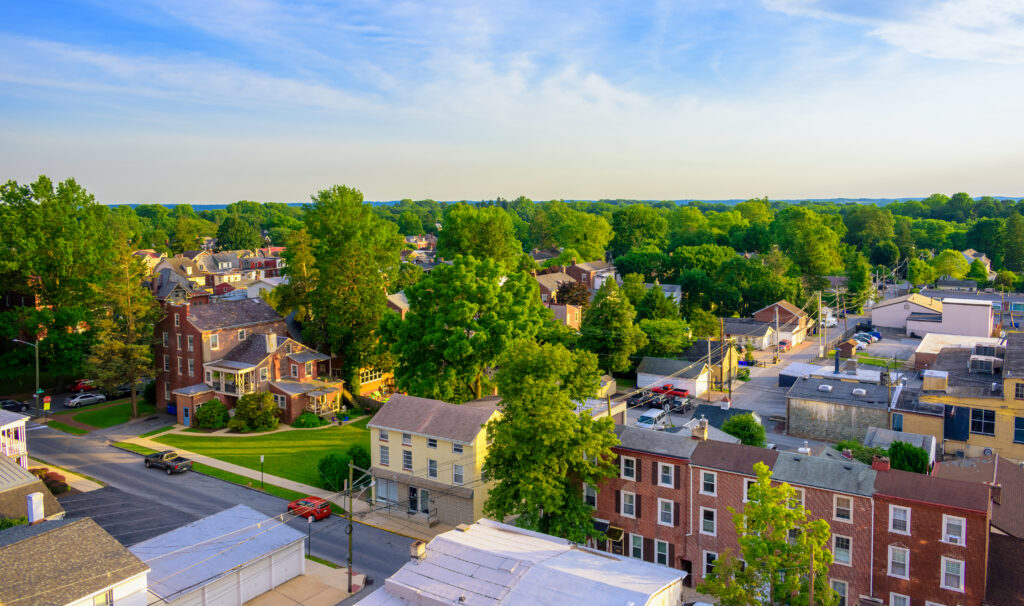 Every Action Makes a Difference.
Sign your municipality up for the 2022 Social Equity Sprint, a free and voluntary, 3-month competition for organizations and local governments to advance social equity. During the Sprint, competitors take actions and earn points in areas covering public safety and health; municipal operations; risk and resilience; and planning and development. To keep the playing field even, participating organizations compete against peers and questions are tailored to the competitor's sector. Take action, earn points, and gain recognition for your community. Learn more and sign up today! The competition starts November 9, 2022. SustainablePittsburgh.org/sprints
Learn more about how you can advance your sustainable actions.
Learning what steps will most benefit your community and understanding how to take those steps can be significant barriers to action. This site offers a curated and routinely updated library of resources organized to provide a comprehensive approach to sustainability.
The library's topic and subtopic structure follow the framework of Sustainable PA and offer information about programs, funding opportunities, best practices, and technical assistance available to Pennsylvania communities.