East Lampeter Township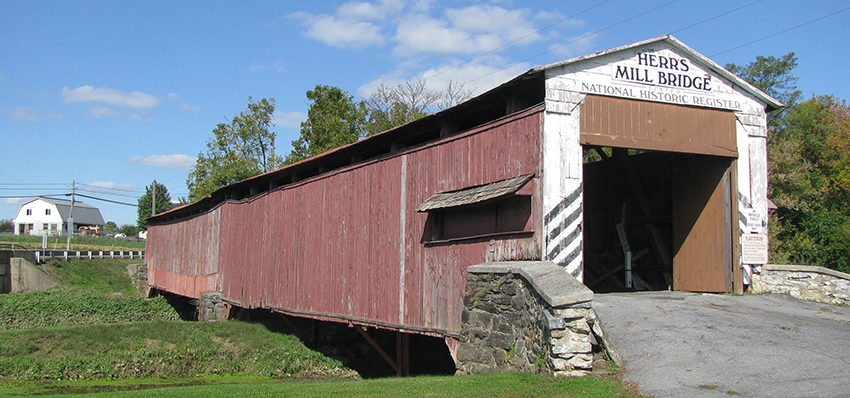 Current Assessment:

09/25/2019
Healthy Communities
Healthy People
Question:
The use of pesticides and herbicides is being monitored and reduced by all municipal departments which use them
Governance and Community Engagement
Community Engagement
Question:
Municipality communicates with the public via a regularly scheduled newsletter or regularly updated web based communications.
Local and Regional Cooperation
Question:
Municipality is an active participant in a Council of Governments.
Question:
The municipality utilizes Intergovernmental Cooperative Agreements (ICA) to engage in multi-municipal endeavors.
Public Safety
Question:
Municipality participates in a regional service program or contracts services to or through other municipalities for fire, police, or EMS.
Municipal Operations
Question:
5-10 percent of operating funds are carried over year to year.
Question:
Taxation takes a balanced approach applicable to all sectors of municipal services provided and fees satisfy cost recovery.
Question:
Professional staff are employed or retained, in the areas of budgeting and finance.
Question:
Funds for capital-related borrowing are not used for day to day expenses.
Question:
Obligations for pensions/other post-employment benefits are funded for the long-term to at least 80%.
Environmental Stewardship
Water Use, Conservation and Quality
Question:
Drinking water and sanitary sewer rates are based on the real cost of providing service.
Question:
Cooperation is occurring with neighboring municipalities to manage water and sewer supply, treatment and distribution, sewage and stormwater, in the most cost-efficient way.
Green Infrastructure
Question:
Policies, plans and ordinances protect wetlands and waterways and their buffers.
Question:
Written policies exist and ordinances and incentives have been enacted to conserve environmentally and ecologically sensitive places (for example, slopes over 25%, slide prone soils and geology, springs and vernal pools, mature woodlands, Natural Heritage Areas, etc.) in order to protect public safety and natural resources while using green infrastructure for stormwater management.
Land Use and Transportation
Green Space
Question:
The Comprehensive Plan includes a parks/recreation and open space component with proposed passive or active greenways, parks and trails and the zoning and subdivision ordinances support the vision.
Question:
The municipality has a PA Dept of Agriculture Agricultural Security Area (ASA).
Question:
The zoning ordinance provides for or accommodates a full range of housing opportunities throughout the community.
Mobility
Question:
Trails for walking and bicycling are being developed or maintained
Community
Question:
Professional staff are employed or retained to manage the land use program.
Question:
Up-to-date ordinances for zoning and subdivision/land development are in place to implement the comprehensive plan.
Question:
The comprehensive plan and ordinances promote pedestrian-oriented, dense, walkable, mixed-use development (in existing and proposed development), and redevelopment in the core or town center.
Local Economy
Material Use, Waste, and Recycling
Question:
There is an active public informational program to encourage citizens to reduce waste and recycle.
Question:
All municipal buildings have an active recycling program.
Question:
Staffing is in place sufficient to enforce building and maintenance codes.
Question:
There is a curbside and/or drop-off recycling program.
Question:
Alternate transportation (e.g. transit, inter-modal, multi-modal, bicycle/pedestrian) are accommodated and promoted.
Housing
Sustainable Neighborhoods
Question:
The municipality has elected to administer and enforce PA's statewide Uniform Construction Code (UCC).
Question:
The municipality has adopted the International Property Maintenance Code within the last 6 years per good, safe rental housing.