North Versailles Township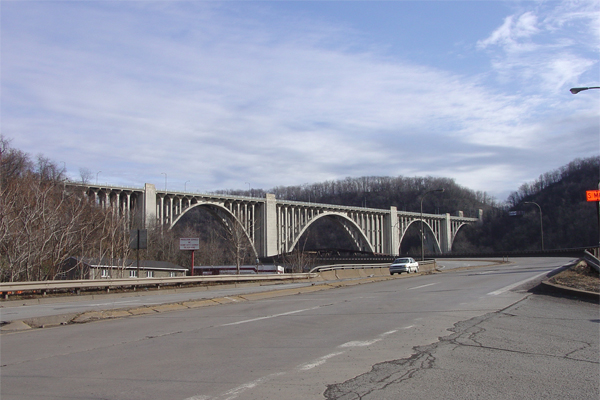 Current Assessment:

04/08/2016
Housing
Sustainable Neighborhoods
Question:
A current inventory of vacant and blighted/blighting properties is maintained and mapped.
Question:
The municipality has elected to administer and enforce PA's statewide Uniform Construction Code (UCC).
Question:
The municipality has adopted the International Property Maintenance Code within the last 6 years per good, safe rental housing.
Question:
Waste and recycling ordinances and regulations are in compliance and enforced per Act 101, or if not a mandatory-Act 101 municipality, a municipal recycling program is conducted.
Education
Cooperation
Question:
The municipality and local public schools cooperate to share facilities and other resources. (For example, the municipality assists with the cost of evening lifeguards for community use of a school swimming pool or for provision of crossing guards.)
Governance and Community Engagement
Public Safety
Question:
Municipality participates in a regional service program or contracts services to or through other municipalities for fire, police, or EMS.
Municipal Operations
Question:
Municipality routinely evaluates ability to ensure that revenue is sufficient to maintain public infrastructure, i.e., road, water, sewer, stormwater (community has an asset management based budget system).
Question:
Obligations for pensions/other post-employment benefits are funded for the long-term to at least 80%.
Question:
Taxation takes a balanced approach applicable to all sectors of municipal services provided and fees satisfy cost recovery.
Question:
Professional staff are employed or retained, in the areas of budgeting and finance.
Question:
A revenue-expenditure trend analysis is conducted annually.
Question:
Funds for capital-related borrowing are not used for day to day expenses.
Community Engagement
Question:
Municipality communicates with the public via a regularly scheduled newsletter or regularly updated web based communications.
Local and Regional Cooperation
Question:
Municipality is an active participant in a Council of Governments.
Sustainability
Question:
The municipality is committed to passing a resolution (within six months of enrolling) to affirm participation in the Sustainable Community Essentials Certification Program.
Question:
Newly elected officials participate in Local Government Academy or other orientation training for public officials.
Environmental Stewardship
Air Quality
Question:
A burn ban has been formally adopted and made part of municipal ordinance, and State or County outdoor wood fired boiler construction and operation is in accordance with state law
Land Use and Transportation
Mobility
Question:
Police are trained on the rights and responsibilities of bicyclists and state law on passing bicycles.
Local Economy
Material Use, Waste, and Recycling
Question:
The municipality contracts for solid waste collection as opposed to individual home owners contracting for the same.
Question:
An expanded material recycling program is being advanced, i.e., e-waste, composting, pharmaceuticals, and household hazardous waste for community-wide collection.
Question:
There is a curbside and/or drop-off recycling program.