Thank you for your interest in the Sustainable Pennsylvania program, a joint certification program from The Pennsylvania Municipal League and Sustainable Pittsburgh. This resource document provides instructions for using the online platform that hosts the Sustainable PA performance program and other Sustainable Pittsburgh programs.
Resource pages like this one are available to assist you with many of the actions included in the assessment. These include best practice examples, funding opportunities, and other resources that relate to given actions. Resource pages can be accessed through both the performance program platform and Sustainable PA's website.
SUSTAINABLE PITTSBURGH PERFORMANCE PROGRAM PLATFORM INSTRUCTION VIDEO
DESIGNATION REQUIREMENTS
Designations are based upon A) the percentage of points you have achieved, and B) whether you have completed selected questions that are required for each designation level.
The percentage of total points required for each designation level is indicated in the chart below.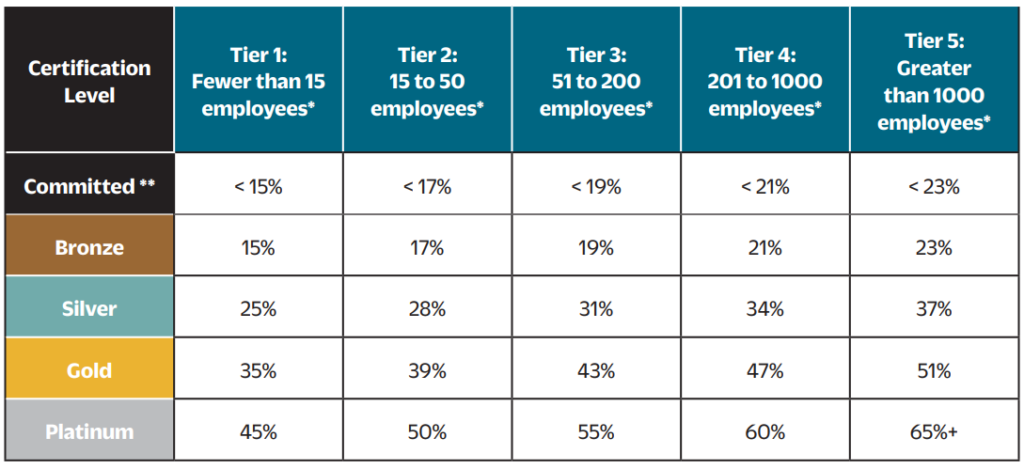 The questions required for each designation level are as follows. Please note that all required criteria for bronze are also required for silver; all required criteria for bronze and silver are also required for gold, etc.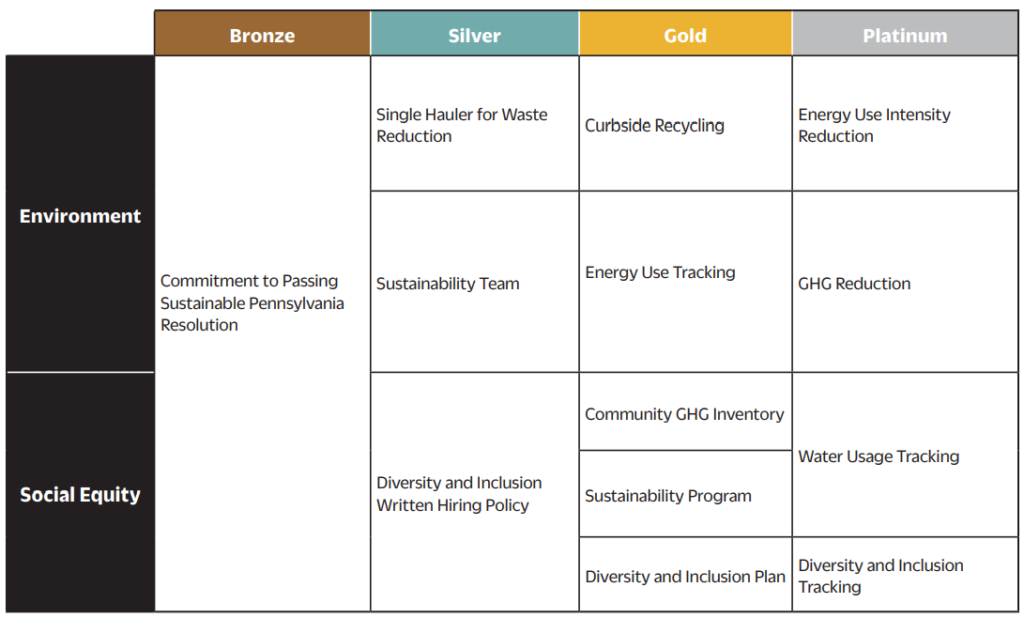 STAFF CONTACT
Kelly Henderson, Director of Programs, khenderson@sustainablepittsburgh.org